We are thrilled and honored to announce that the Community Foundation for MetroWest, CFMW, has become a part of the Barr Foundation's "Creative Commonwealth Initiative." This partnership aims to enhance and sustain arts and culture in MetroWest and communities across Massachusetts. The Barr Foundation, established in 1987, is a Boston-based foundation with a focus on Arts & Creativity, Climate and Education. 
The Community Foundation for MetroWest along with Cambridge Community Foundation and Greater Lowell Community Foundation, are the newest participants, with each Community Foundation receiving a three-year, $525,000 grant starting in 2024. We will be joining the original cohort including a total of eight community foundations, including Berkshire Taconic Community Foundation, Community Foundation of Western Massachusetts, Essex County Community Foundation, Greater Worcester Community Foundation, and SouthCoast Community Foundation. Together, we are dedicated to fostering diverse, equitable arts and creative expression within our communities. We are excited to join a cohort of community foundations that value curiosity, innovation, and a willingness to take risks.
The collaboration between the Barr Foundation and community foundations like ours stems from a shared belief in the transformative power of arts and creativity. We recognize the unique role community foundations play as civic leaders, conveners, and catalysts for positive change. Leveraging our arts grantmaking experience, knowledge, and relationships, we are committed to promoting diversity, equity, and inclusion in our work. 
Each community foundation within the partnership serves regions that are rich in arts organizations and cultures with increasing immigrant populations and diverse communities. By advancing equity and resilience in arts ecosystems across these regions, we not only improve access but also resources focused on the arts and its impact on the economy as essential to thriving and engaged communities throughout the Commonwealth.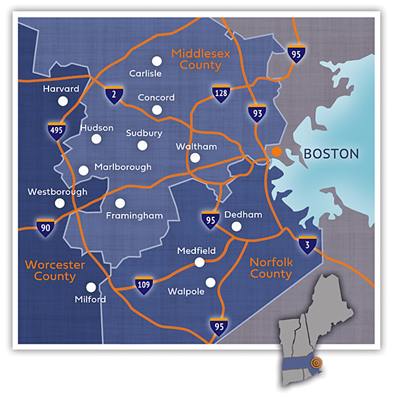 Alongside the Barr Foundation, our fellow community foundations, and MetroWest partners we look forward to working with our 30+ cities and towns to determine how to create a stronger regional arts ecosystem that benefits everyone. Stay tuned for more updates in the coming year as we embark on this work. To learn more about the "Creative Commonwealth Initiative," read Barr's latest blog here.  
Photo Courtesy of The Umbrella Arts Center, Concord, MA